Why Is Hospitality Ministry So Important In The Church's Beliefs?
Involved in everything from greeting visitors and making Sundaymorning coffee to organizing and decorating for big events, the HospitalityMinistryis an important component of Fellowship. Bring your friends and family along to share the experience!
When was the last time your smile made a difference, your warmth impacted a life, or you were the first person someone saw when they walked in the door? Join a fun and vibrant team where you will have the opportunity to make a substantial and long-lasting difference.
This ministry's aim is to provide a warm and welcome atmosphere that is full of love and acceptance as well as comfort and support. It also seeks to foster fellowship among members and guests and to assist in the formation of a community of believers via outreach and service.
By expressing appreciation, joy, and enthusiasm, the hospitality ministry in churchaims to reflect the love of Christin the lives of those who are served.
During services and special events, create an environment that is welcoming and includes the following elements:
Welcoming

Hospitable

Friendly

Organized

Disciplined

Increase your sense of belonging by making sure that every visitor, member, and guest feels valued, unique, and welcomed in their church family.

Reduce the amount of tension, worry, dread, and bewilderment experienced by the visitors and guests by providing them with tools such as the following: Greeters, ushers, and security guards are all examples of people who work in the hospitality industry.

Welcome/Visitor packages are available.

Translators are professionals who translate words and phrases from one language to another (when necessary) Visitor Cards are a great way to get people to come to your place.

Encourage visitors to make a smooth transition from being a visitor to becoming a member of the organization.
In biblical terms, hospitality is defined as treating strangers and friends equally. (Matthew 24:34-46) Inviting one another into their homes and lives is what it is all about. The duty of hospitality is a holy one.
Fact: "Ninety percent [of guests] indicated that their decision to return was made within a few minutes after they arrived at the church. Nearly four out of five formerly unchurched told us that the friendliness of the church was a factor in their becoming Christians and joining a particular church" according to the book 'Surprising Insights from the Unchurched' written by Thom S. Rainer.
The Hospitality Ministry is built on five fundamental concepts, which are as follows:
Welcome: To greet their visitors, guests, and members in a friendly and welcoming manner so that they feel at ease while participating in our worship services and programs.
Hospitality: In order to demonstrate warmth, generosity, and compassion to their visitors, guests, and members, they must create and maintain a hospitable environment that is open, social, and welcoming.
Fellowship: To construct a community of believers via the development of unique programs, events, and travels, among other activities, that will foster an open, pleasant, and social atmosphere. To bring believers together by the sharing of shared or common activities, experiences, aims, ideals, and sentiments is to bring them closer together.
Organization: Organizing the worship services and events in order to contribute to the creation of an environment that brings order, prevents chaos, is agreeable, enjoyable, and pleasant for worship by limiting all distractions and disturbances, such as conversations, walking back and forth, caring for babies, eating and drinking in the sanctuary, excessive noise, cell phone usage, childrenplaying with toys and games, and any other related interruptions.
Discipline: The discipline of the hospitality ministry is necessary to guarantee that church members, guests, and visitors adhere to the rules, regulations, protocols, and processes established by the ministry in order to avoid turmoil, confusion, and disorder.
According to Christianity, the ministry is an action carried out by Christians in order to express or propagate their beliefs, with the Great Commission serving as the template.
Greeters and ushers are those who greet and direct people. These individuals are responsible for greeting everyone who comes through the front doors, serving them at the Information Desk and all across the auditorium, all the while providing them with a lively and unforgettable experience.
On Sundaymornings, this group is in charge of brewing the coffee and putting out the pastries. The fact that the guests are made to feel welcome is a benefit not just to them, but also to their regular attendees and those who help out on Sunday mornings.
Partners in Events assist in the planning and execution of significant church events such as the Newcomers Reception and the Church Picnic, among others.
The Decoration Squad assists in the preparation and decoration of important events, working closely with Events Partners. During holidays and other significant events, this group assists with the decoration of the church.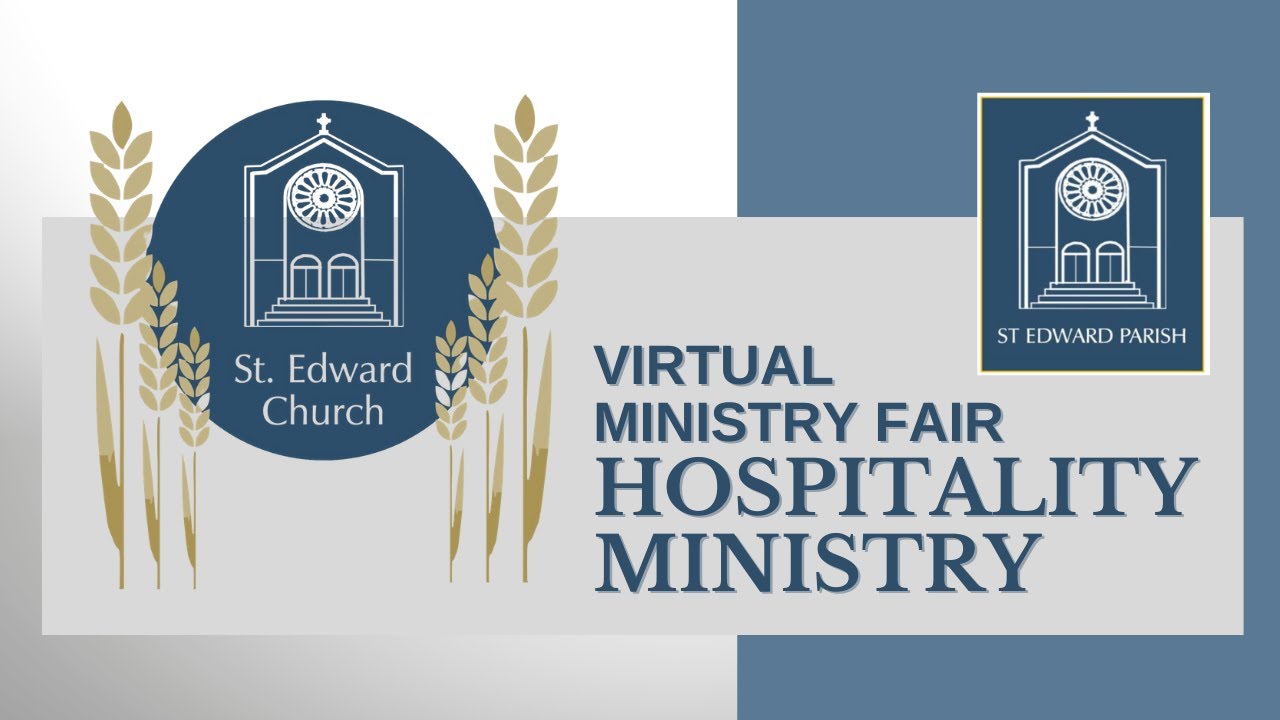 In addition to the spiritual gifts of wisdom, knowledge, faith, healing, prophecy, service, and the other characteristics described above, hospitality is another spiritual talent. Because of God's grace, it is given to us by God, and they use it to serve others.
Share:
Twitter

|
Facebook

|
Linkedin